SmartShepherd news archive
HAX - the hardware accelerator
Attending HAX10 in 2017
Jul 04, 2017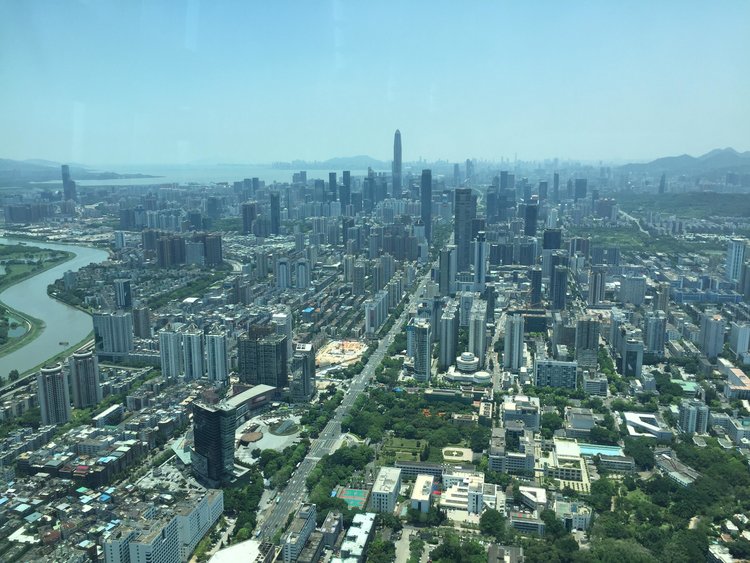 From my new office here at the SMART Regional Incubator, at the University of New England, Shenzhen seems so far away. Yet I was there barely two weeks ago, leaving Glenn with a massive pile of work to do finalising the production version of the SmartShepherd tag.
We received the nod to go to the HAX hardware accelerator program very late in February, leaving us with little over a week to make a decision, pack up everything we had been working on and relocate away from family for four months. In retrospect it was the right decision, at the time it seemed crazy. We were making OK progress on our prototype - the first devices worked, they collected and transmitted the relationship data, the circuit board design seemed OK, we had some 3D printed cases and seemingly a way to test it before the 2017 lambing season really got underway.
Of course I was kidding myself - there was no way those early prototypes would have survived very long on sheep (trust me, we have plenty of broken housings and dead circuit boards to prove it). I had only a fleeting knowledge of Shenzhen, and even less knowledge of HAX, the SOSV venture capital fund or pretty much anything to do with manufacturing.
Shenzhen is quite an incredible city - it has almost the population of Australia, it's only 40km from Hong Kong but has it's own distinct style. It is incredibly prosperous, extraordinarily busy, a home for electronic design and manufacturing and becoming a centre for innovation. From the towering KK100 skyscraper to the piles of bike share bikes on the streets, there is always something new to see, a new enterprise starting and a busy and willing crowd of people making everything happen. To relocate to work in Shenzhen was never on my radar, but having done it I wonder why we didn't think of it in the first place. The electronic markets at Huaqiangbei can be seen on youtube videos, but walking through them is something else entirely. Everything you could ever need when building electronic hardware is within walking distance of the HAX office, whether it's a specific part or just some inspiration.
Now, four months of hard work later we are setting up a production line, finishing up software and trying our very best to service the first customers in the tail of 2017. The amazing amount of help we received at HAX was a massive part of that - from business coaching to product design to electrical engineering, everything was made available to us. The product designers turned our wild ideas into manufacturable plastic cases, we knuckled down and re-wrote our firmware to ensure reliability, a side trip to Qingdao yielded a fantastic data collection device that means our system will be easy to use with existing RFID tags.
The very modest system I had envisaged testing (with collars, with cobbled together casings and unreliable software) is now a professional, beautifully designed system that will be very familiar to our customers and easy to integrate into their existing practices. We can't wait to present the results of our field test and look forward to making the first deliveries to early customers.
With genomic parentage testing set to become even more expensive, the SmartShepherd system is set to supercharge livestock breeding and we are excited to be in a position to deliver that revolution. If you're lambing from late August 2017 onwards, contact us to make a deposit and reserve some tags. We can't wait to help you breed better.
Created: 7/4/2017 12:00:00 AM, Last modified: 4/2/2020 5:43:07 AM